Tomorrow marks 10 years that Dave and I have been married. How time has flown and yet it seems like it should be longer than only 10 years. Perhaps it has something to do with having four children in eight of those years...;)
*******
In honor of this decade milestone and the fact that I finally hung up this:
above our bed (it only took me seven months!), I have a printable and tutorial to share.
I came up with this idea after seeing the simple and beautiful creations of
this artist
on
etsy
. Since I worked on this back in February, I went with a heart and love theme and based it on the passage in
1 Corinthians 13
which describes the attributes of love using the NIV version of the Bible. (My aunt - and godmother - read it on our wedding day.)
To make your own "Banner of Love," follow these instructions:
1. To get the template and save you time, go to
my page on scribd
. However, if you wanted to use a different version of the Bible or change the font, it's easy enough to create your own version using Word. If you need help with this, just send me an
email
.
2. Print out the pages and cut out the hearts.
3. Using a hole punch, punch out two holes in the top of each heart.
4. Now string the hearts into a garland (just make sure you're doing them in the same order as the passage ;) ). I used raffia but you can use any type of material to string them. I had to use several raffia pieces - I just knotted them together and made sure the knot was behind a heart.
5. Find a place to string them where you'd like a reminder of love. I liked the simplicity of hanging them above our bed - a reminder that God's banner over us is love.
linking with: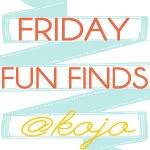 *******
Wedding memory:
My grandpa (the only one I knew as a child) had died in January of 2001. As a way to remember him and honor the long years of marriage celebrated by my grandparents, I wanted to have a bagpiper lead Dave and I down the aisle at the conclusion of the ceremony. My grandparents had done a similar thing when they got married in England during WWII while my grandpa was serving overseas. Bagpipers and wedding days are synonymous in my mind as a piper is prominently featured in one of their wedding pictures.
Somehow, there was a confusion in communication and we ended up having two pipers show up! And then, in all the wedding excitement, Dave forgot we were even having a piper at all and was rather startled when one began playing right behind us near the altar. I'm not sure being scared out of your wits is a great way to begin a marriage, but Dave has recovered nicely. :)